The S-Bahn Project
The S-Bahn Project started in February 2005 after arriving in Berlin for a residency at Galerie sphn. The gallery recommended that I buy a month long Bahn ticket; valid for zones A&B, meaning all of Berlin. I quickly realized that I could go anywhere on this pass. The vastness of the city, reminding me of my native California, unfolded in front of me and I was instantly amazed.
Historical Berlin has been defined as a 'city-state' – self-governed within it's own borders, yet completely surrounded by Brandenburg. With pass in hand, I began to wonder what the towns were like that straddled the border between Brandenburg and Berlin. I ventured out of the city center looking for what was left of old Berlin, both in the east and the west and found myself in towns like Spandau (S75/5), Mahlsdorf (S5), and Buch (S2). It became clear that these towns held onto traces of the past that defined them as very 'east' or very 'west' during the time of the Berlin wall.
The S-Bahn Project developed out of a curiosity to discover and uncover what remained of the past and how the future of Berlin has taken shape even in little ways in these small villages, both in the former west and the former east, over the last 15 years. So far I have photographed 8 of the 14 towns that are on the edge of Berlin's city limits but plan to continue and photograph all the existing towns at the end of the various S-Bahn lines.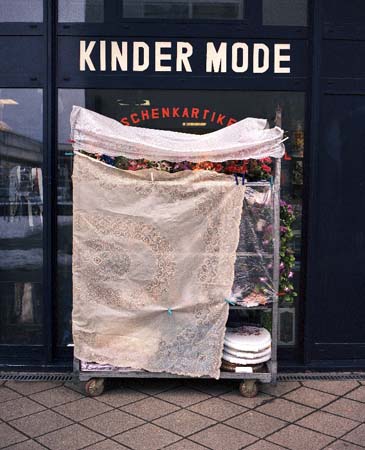 Kinder Mode, Ahrensfelde, S7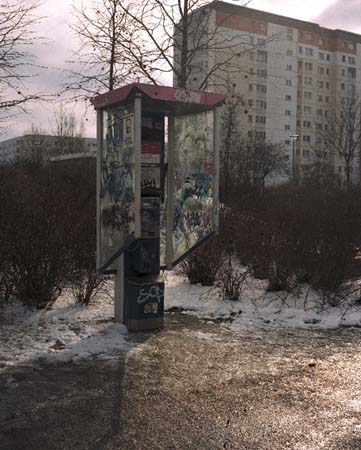 Phone Booth, Wartenburg, S75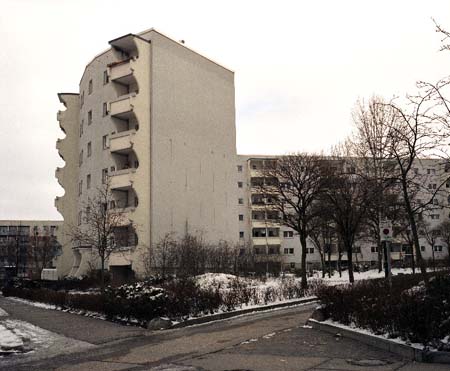 Plattenbau, Ahrensfelde, S7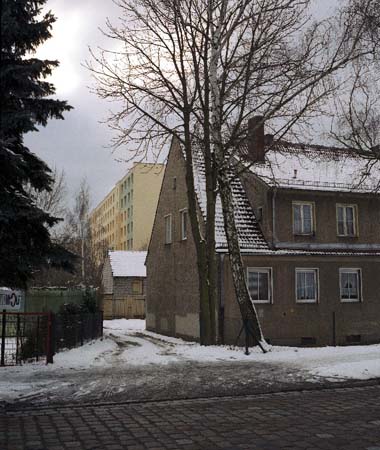 Plattenbau, Wartenburg, S75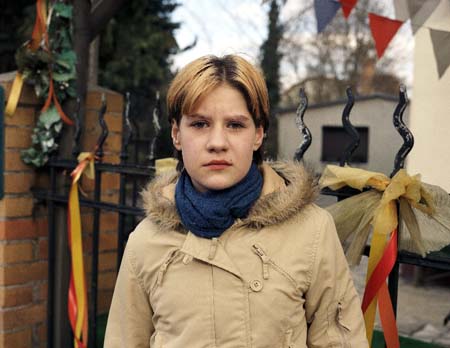 Ulrike Fischer, Mahlsdorf, S5